Smoke Detectors, Fire Alarms & Security Systems Services in Montgomery County, NY
A smoke detector may save your life one day. A detector should warn the family of smoke in the home. Usually, store-bought ones are cheaper and run off of a battery, but wired devices are more dependable. You can prevent the worst from happening to your family by calling JME Electric. The alert you hear may be what protects your home as well. Call today and have yours installed professionally.
Over the years, a replacement may be to upgrade the current detector. Replacing it can be very beneficial to the life of a home. JME Electric LLC can provide a safety check and evaluate the detector and other electrical hazards.
Locations
Where you put a detector in your home in Fort Johnson, NY, all depends on several things. You wouldn't need one in the basement or bathroom, but you would need one in the following areas of your house, as location matters in this case:
Kitchen
Bedroom
Hallways
Entryway
Repairs
Repairs can be done to your detector, such as loose connections. A loose connection can prevent the device from working. A good working detector is hard-wired into the ceiling. Sometimes walking in-between floors can knock the wiring loose, which will result in repairs.
New Construction
If you are currently building a new home or commercial dwelling, you should have already considered detectors (carbon and smoke) and where to install them. Each story of the building should be assigned to at least one.
Interconnection
Each detector should be interconnected with the next. One that is triggered alerts all others. Not all of them have an interconnection feature, though. Smoke is dangerous and very deadly when inhaled. This is why it's important to have this feature.
Carbon Monoxide Detectors
The carbon monoxide detector is something that a lot of home and business owners pass up. Many feel it is an unimportant electrical component to have in the home. But carbon monoxide is an invisible gas that is ultimately deadly.
Installations
Professional installations can be exactly what you need to keep your home and family safe. Call JME Electric LLC for a time to set your detectors up, and soon you'll be able to leave the house for work or vacation without stress.
Our JME Electric LLC Electricians can install, repair, and replace your smoke detector and others. We have been providing our services since 2008, keeping homes intact in the area. Throw that battery-operated detector out and have yours hard-wired.
Residential & Commercial Fire Alarm Services
JME Electric installs both household and large business fire alarms. Know you can depend on your life-saving system by teaming up with our experienced, professionally trained fire alarm installation team. We recommend a scheduled maintenance plan to keep your system working well.
In addition, we show you how to test the system yourself to ensure it has a good power supply. Our priority as your local electrician is keeping your home or business safe in the event of a fire.
Types of fire alarms you might choose from include:
Smoke alarms: These are the more traditional circle-shaped alarms that alert homeowners to the presence of smoke. They sometimes set off false alarms with heavy shadows or interference, but they are often more sensitive than heat detectors.
Heat detectors: These alarms react to temperature increases and are sometimes quite a bit slower than the smoke alarm. Heat detectors work well in smaller spaces, such as basements, rather than serving a whole household.
Commercial smoke detectors often have a quick-release sprinkler system to extinguish fires before they spread. Ask your Northern VA electricians at JME Electric to help you select the fire alarm that's right for your space's needs.
Security Systems – Home or Business
AtJME Electric, we understand that security systems are more than just the typical burglar alarm. They provide safety and security for homes, businesses, and industries and peace of mind for homeowners, business owners, and managers. Security systems have become more efficient in protecting property and lives, especially during emergencies.
BASIC SECURITY SYSTEMS COME WITH THE FOLLOWING KEY ELEMENTS:
Central alarm monitoring system
A central station is the heart of any security system. It verifies alarms and dispatches authorities in case of emergencies. Central stations communicate to a station using a landline, cellular service, or the internet.
Signage
Signs warn people and intruders that an alarm system is in place; they would have to think twice to trespass on your property. Signage could be in the form of window stickers or signs placed along the yard or entryway.
Motion sensors
Motion sensors use passive infrared technology to detect the body heat that an intruder emits. Some advanced motion detection systems can distinguish from a pet to a person and can determine activity up to some feet away. Motion sensors can power on the lights when activated, while some can power off the lights when there is no activity in a room or area.
Security control panels
Security panels communicate to all connected devices, including sirens, sensors, the central monitoring station, and the internet. Smart security control panels even have backup power that could last for a day in case of a power failure.
Alarms
Alarms or sirens usually automatically go off when there is a fire or an intruder; a tone is usually dedicated to other notices. High-tech systems can provide voice feedback to tell people what the alarm is all about. Some systems have a siren time-out feature that will stop the siren if it goes off accidentally.
Doors and windows sensors
Sensors are placed near windows, doors, and entryways to detect unwanted entry, especially during nighttime. A security system can be programmed to sound when a window or door has been opened in armed mode.
Environmental sensors
These are life-saving sensors that detect different conditions in a home or establishment. There are smoke detectors, fire alarms, carbon monoxide detectors, gas leak and natural gas detectors, water sensors that detect leaks, freeze detectors for low temperatures, panic detectors, and fall de detectors. All these can be included in a home or business security system.
Apps and systems
Modern security systems are controlled through the central control system and a mobile phone or tablet via the web. Apps are used to communicate with the security system; this is where the owner controls the system to his own setting. Apps are accessed through a secured system through biometric identification, card or proximity readers, wireless keys, and so on.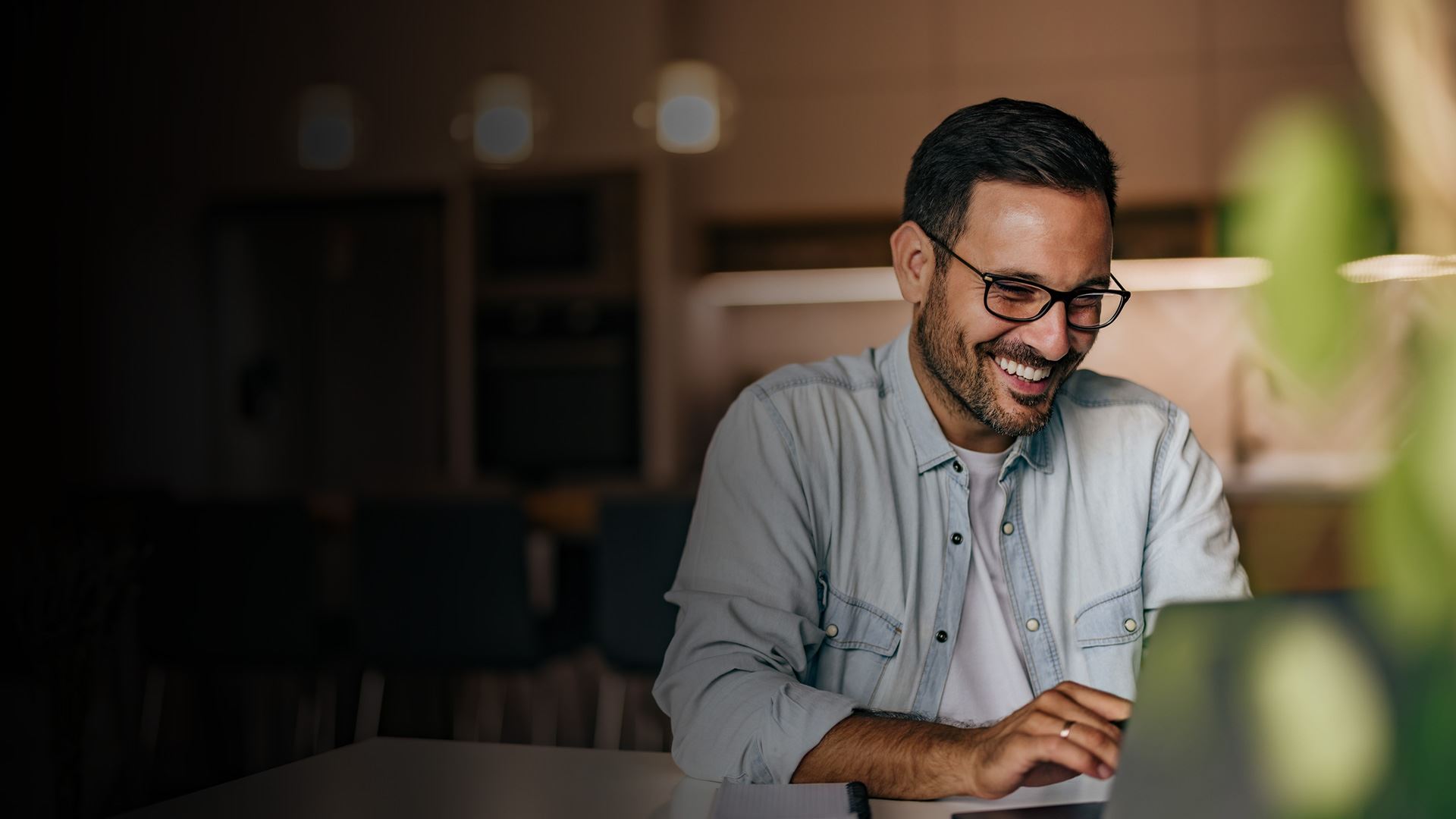 Customer Reviews
"I needed a new panel installed to the second floor apartment and re wiring in the entire bathroom according to code by a certified electrician. JME was up for the job and had great communication. When I had questions Jake took the time to thoroughly explain things to me which I greatly appreciated. JME was professional and did everything I hired them for within a timely manner. Would definitely recommend!" - Happy Customer
Why Choose JME Electric?
What Makes Us Different
Experienced Electricians

Our experienced electricians have successfully handled hundreds of jobs, giving them the expertise to tackle any electrical issue with precision and confidence, ensuring your satisfaction and safety.

Top-Notch Customer Service

We are committed to delivering great customer service with integrity, ensuring that our customers receive the best possible experience with honest communication.

Full Electrical System Assessment Provided With Every Service

At JME Electric we want to give every customer the peace of mind knowing their home is safe and reliable. This is why we conduct a free full electrical system assessment with every service we provide.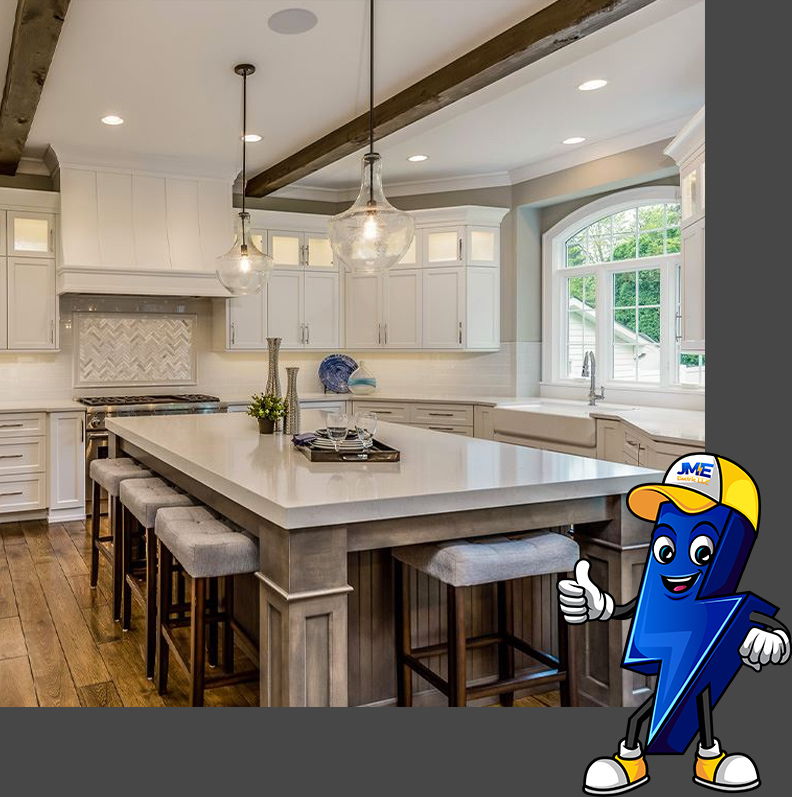 Let Us Help You With Your Electrical Project Today
We won't leave you in the dark! We pride ourselves on delivering reliable, quality service with honesty and transparency.