24/7 Reliable Electricians in Montgomery County Electrical Services
Montgomery County, located in the picturesque state of New York, boasts a diverse landscape that includes rolling hills, picturesque lakes, and charming small towns. Reliable electricity is the backbone of Montgomery County's thriving communities, supporting both residents' quality of life and the area's economic vitality. It plays a crucial role in preserving the county's charm while fostering growth and sustainability. JME Electric provides electrical services to residential, commercial, and industrial clients in Montgomery County. Our electricians are licensed and have years of combined experience.
A Full Range of Electrical Services
Our Montgomery County electricians provide a full range of electrical services for residential, commercial, and industrial clients. Some of the services we offer include:
We also offer energy audits for homes and commercial buildings. Our electricians can evaluate the building's current electrical setup and make recommendations for improvements. We can help you implement the changes and make the building more energy-efficient.
---
If you have an electrical problem, contact JME Electric today at (518) 430-5025 to schedule a service.
---
Signs You Need Electrical Repair
Electrical issues can be more than just inconveniences; they can pose significant safety hazards if left unaddressed. Here are some common signs that indicate you may need electrical repair:
Frequent Circuit Breaker Tripping: If your circuit breaker trips often, it could be due to overloaded circuits or faulty wiring.
Flickering or Dimming Lights: Lights that flicker or dim without an obvious reason may signal wiring problems or loose connections.
Hot Outlets or Switches: Outlets or switches that become excessively hot to the touch can indicate electrical issues that need immediate attention.
Sparks or Burning Smells: Sparks or burning odors coming from outlets, switches, or appliances should never be ignored and require prompt investigation.
Outlets Not Working: Non-functional outlets may be a sign of faulty wiring or overloaded circuits, potentially posing a fire risk.
Shock or Tingling Sensation: Experiencing shocks or a tingling sensation when touching switches or outlets is a clear warning of electrical problems.
Addressing these signs promptly by consulting a licensed electrician is crucial to ensure the safety of your home and prevent electrical hazards. Electrical repair not only preserves your property but also provides peace of mind, knowing that your electrical system is safe and functioning correctly.
Contact JME Electric for Electrical Services in Montgomery County
If you need an electrical service in Montgomery County, contact us today. We offer same-day service and will send out an electrician as soon as possible. We are available evenings and weekends, too, in case you have an electrical problem and cannot wait until business hours.
---
Call (518) 430-5025 now to schedule an electrical service in Montgomery County.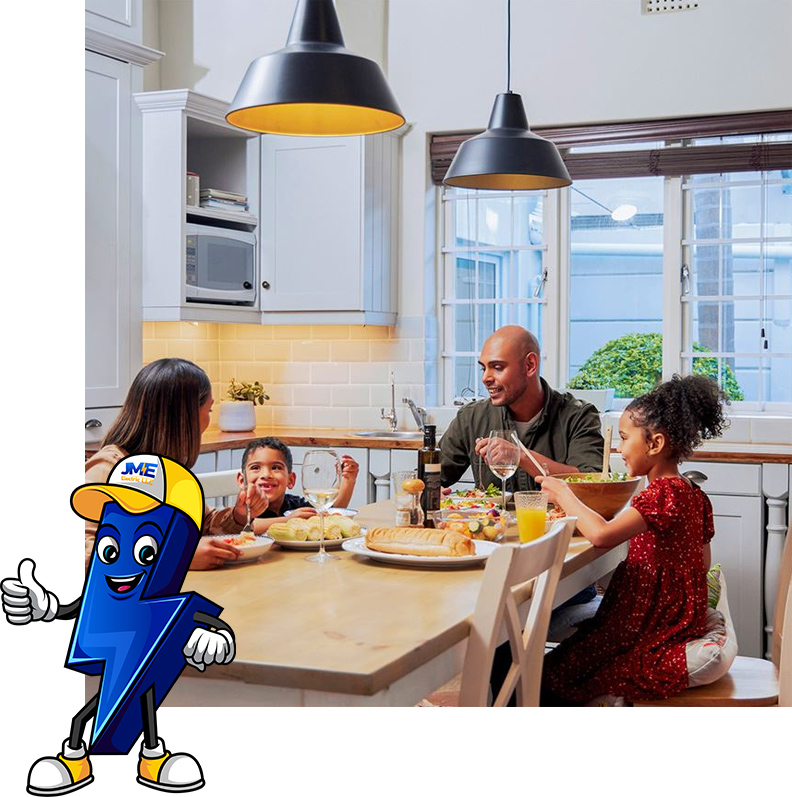 We Make the Job Easy
If you've been looking for ways to increase your home's comfort and functionality, we're here to help you make that happen. We've created an easy process designed to cover all your needs. This way, you can enjoy relaxation and safety in your home while we're there and long after we're gone. Here's how we do it:
Consultation Call

Reach out to us for a quick call so that we can get as many details as possible about your home's electrical needs. If you send us a few pictures, we can assess the situation better and give you a cost and timeline for your project.

Electrical Work

Once we evaluate the situation on-site, we sign the contract and start working on your electrical system. If anything unexpected shows up and extra work is needed, we'll make sure to inform you on time and proceed further once you agree.

Enjoy A Safe Home

You've upgraded your electrical system and removed a potential hazard that was putting you and your home at risk. That's a big investment in your future and it's one worth celebrating!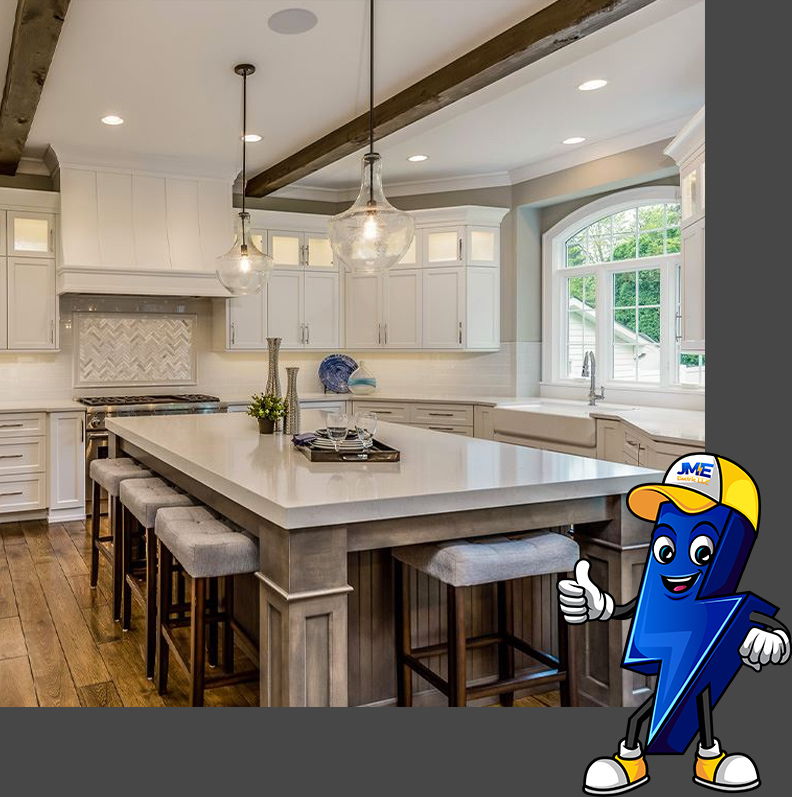 Hire an Electrical Company You Can Trust
Your electrical system is too important to leave to chance. Hiring an electrician you can trust ensures that your needs are met with expertise, reliability, and honesty.