Electrical Services in Schenectady
JME Electric is a reliable partner for all electrical needs in Schenectady, NY. Dealing with electrical issues can be stressful and overwhelming, so we strive to make every interaction with our team positive and memorable. Our team of professional, considerate, and friendly electricians provides the highest quality service to every customer. We pride ourselves on our commitment to red-carpet service and focus on constant training and skill development to ensure your satisfaction.
At JME Electric, we don't just fix electrical issues, we build relationships. We want to be your go-to partner for all your electrical needs and will do everything possible to earn your trust and loyalty.
So why settle for anything less than the best? Contact JME Electric today at (518) 430-5025 to schedule your appointment and discover why we're Schenectady's preferred electrical service provider.
Our Residential & Commercial Electrical Services
JME Electric caters to diverse residential and commercial needs by providing a comprehensive range of electrical services. Our skilled and experienced team is equipped to handle any electrical job with precision and efficiency.
Here's an overview of the services we offer:
General Electrical Services: From troubleshooting and repairs to installations and upgrades, our general electrical services cover all aspects of your property's electrical needs.
Ceiling Fan Installation & Repair: Enhance your property's comfort and energy efficiency with our professional ceiling fan installation and repair services.
Commercial Electrical Services: We understand the unique requirements of commercial properties and offer specialized electrical services tailored to their needs. Our team is dedicated to ensuring safety and seamless operations for businesses in Schenectady.
Electric Vehicle Chargers: Stay ahead with our electric vehicle charger installation and maintenance services. As the demand for eco-friendly transportation grows, we're committed to providing reliable solutions for electric vehicle owners.
Electrical Panel Installation & Repair: Our team is experienced in installation and repair, ensuring that your property's electrical system is up-to-date and operating efficiently. We also provide panel upgrades to meet safety requirements and accommodate increasing electrical demands.
Emergency Electrical Services: Electrical emergencies can be disruptive and dangerous. Our team is available to respond promptly to urgent situations, addressing issues quickly and efficiently to minimize downtime and risk.
Generator Installation & Service: Ensure a reliable backup power source with our generator installation and service solutions. We can help you choose the right generator for your property and provide ongoing maintenance to keep it in optimal condition.
Indoor Lighting Services: Illuminate your property's interior spaces with our expert lighting design and installation services. We create visually appealing and functional lighting solutions that enhance your property's aesthetics and ambiance.
Outdoor Lighting Services: Enhance your property's curb appeal and security with our outdoor lighting services.
Outlets & Switches: From new installations to repairs and upgrades, our team handles all outlets and switches to ensure your property's electrical system is safe and user-friendly.
Pool & Hot Tub Electrical: Our pool and hot tub electrical services ensure your property's electrical system is safe around water. We install and repair wiring, GFCI outlets, and other safety features that meet electrical codes.
Smoke Detector & Fire Alarm Installation: Protect your property and its occupants with our smoke detector and fire alarm installation services. We help you determine the appropriate type and number of devices for your property and ensure they are installed correctly for optimal performance.
Wiring & Rewiring: Whether you're renovating, upgrading, or building new, our team is skilled in all aspects of wiring and rewiring. We ensure your property's electrical system is safe, efficient, and up to code.
Our Comprehensive Assessments, Financing & Transparent Pricing
Comprehensive Assessments
At JME Electric, we provide complete electrical system assessments for every service to ensure the safety and functionality of your property. These thorough evaluations help identify potential hazards and maintain code compliance.
Financing Options
We understand that affordability is crucial for our clients, so we offer financing options to accommodate various budgets. This allows us to make our top-notch services accessible to everyone in the community.
Transparent Pricing
While we don't offer free estimates, our commitment to integrity and quality ensures you'll receive the best possible service at a fair and honest price. We provide transparent pricing, so you know what to expect from our services.
Top Reasons We Stand Out in Schenectady
Choosing the right electrical service provider can be challenging, but JME Electric is dedicated to making that easy.
Here are some key reasons why we stand out in the Schenectady community:
Unwavering Commitment to the Community: We take pride in serving the Schenectady community with passion and dedication, providing safe and effective electrical solutions that prioritize customer safety and happiness.
Red Carpet Service for All: At JME Electric, we believe in treating every customer with the same premium service, regardless of the project's size or complexity. Our team of professionals is known for their friendly and considerate demeanor, ensuring a positive experience for all clients.
Continuous Training and Skill Development: We're committed to ongoing training and development, reinforcing our dedication to excellence in our electrical services. This ensures that our electricians are always up to date with the latest industry advancements.
Proven Experience and Expertise: With over a thousand jobs completed and satisfied customers, JME Electric has established itself as a leading electrical service provider in Schenectady. Our industry achievements and recognition are a testament to our commitment to excellence and customer satisfaction.
Experience the difference with JME Electric - your go-to partner for safe, reliable, and efficient electrical solutions in Schenectady. Contact us today on (518) 430-5025 to schedule your appointment.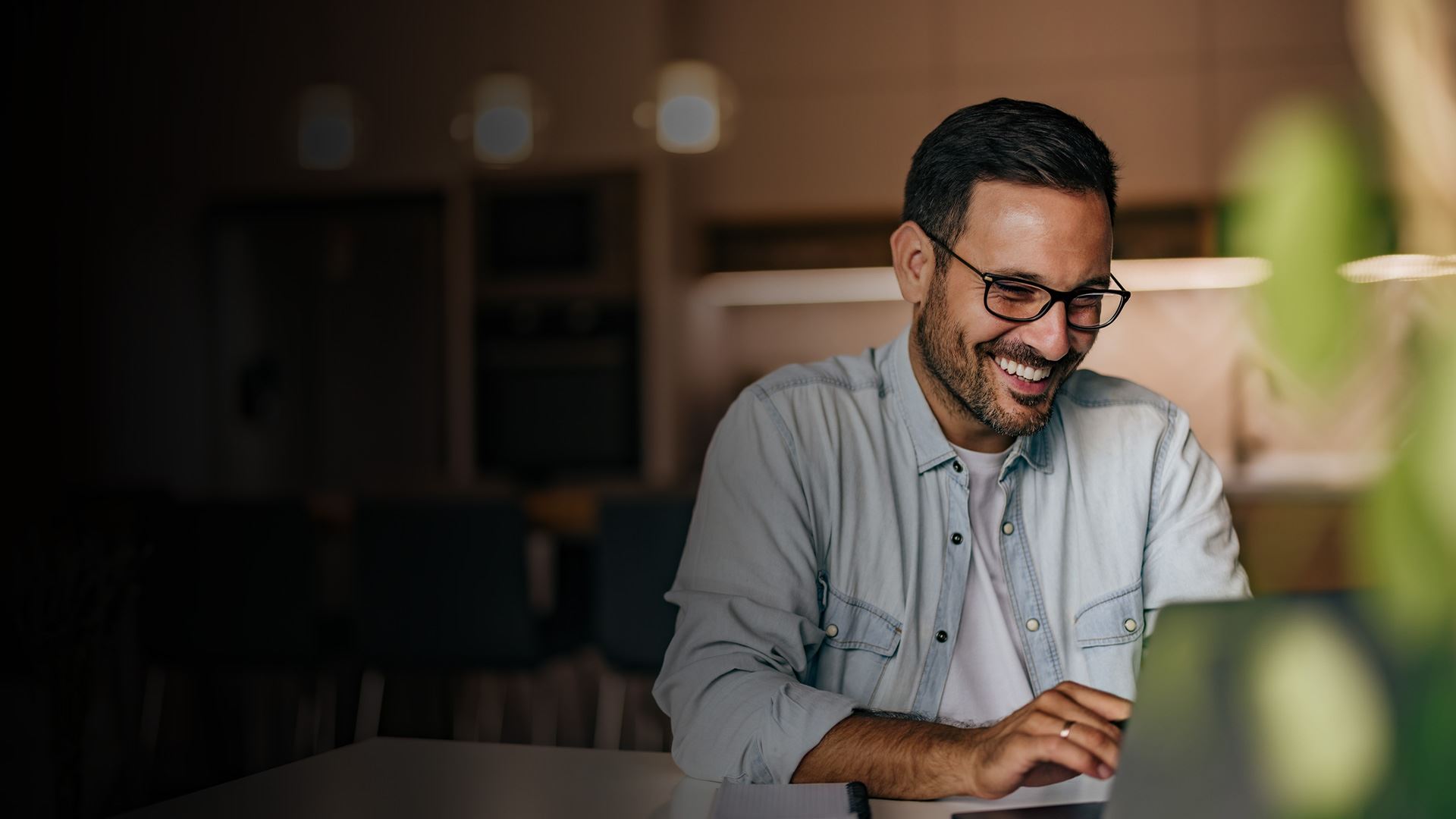 Customer Reviews
"I needed a new panel installed to the second floor apartment and re wiring in the entire bathroom according to code by a certified electrician. JME was up for the job and had great communication. When I had questions Jake took the time to thoroughly explain things to me which I greatly appreciated. JME was professional and did everything I hired them for within a timely manner. Would definitely recommend!" - Happy Customer
Why Choose JME Electric?
What Makes Us Different
Experienced Electricians

Our experienced electricians have successfully handled hundreds of jobs, giving them the expertise to tackle any electrical issue with precision and confidence, ensuring your satisfaction and safety.

Top-Notch Customer Service

We are committed to delivering great customer service with integrity, ensuring that our customers receive the best possible experience with honest communication.

Full Electrical System Assessment Provided With Every Service

At JME Electric we want to give every customer the peace of mind knowing their home is safe and reliable. This is why we conduct a free full electrical system assessment with every service we provide.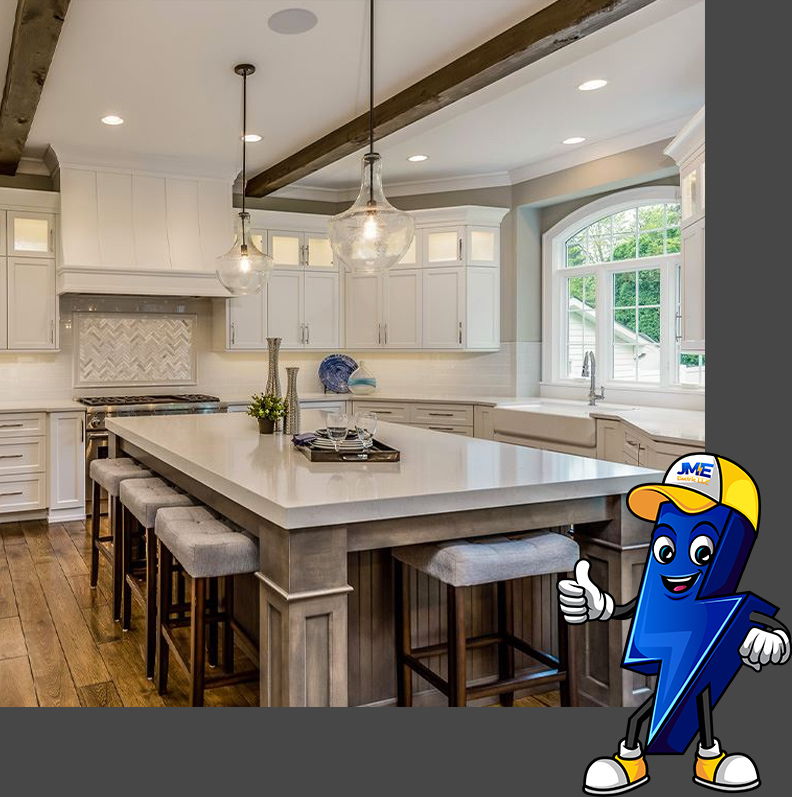 Let Us Help You With Your Electrical Project Today
We won't leave you in the dark! We pride ourselves on delivering reliable, quality service with honesty and transparency.