Electrical Services in Clifton Park
JME Electric is a trusted electrician in the Clifton Park area. We are enthusiastic about providing exceptional electrical services to our community, and we take pride in being a service provider you can rely on for all your electrical needs.
We understand the importance of having safe and reliable electrical systems in your home or business. We offer diverse services, including electrical repairs, installations, and upgrades. Whether you need a simple electrical repair or a full-scale electrical installation, we have the expertise and experience to complete the job.
We know electrical issues can be stressful and disruptive, so we always strive to provide prompt and efficient service. Our team of skilled electricians is committed to providing you with the highest quality workmanship and customer service, so you can rest assured that your electrical needs are safe.
If you are looking for a reliable and trustworthy electrician in the Clifton Park area, consider working with JME Electric. Contact us today by calling (518) 430-5025 to schedule your appointment and experience the peace of mind of knowing your electrical systems are in great hands.
Our Electrical Services
JME Electric understands that electrical systems are the lifeblood of your home or business. That is why we offer comprehensive electrical services to keep your electrical systems functioning safely and efficiently.
From general electrical services to specialized offerings like electric vehicle chargers and pool and hot tub electrical, we have the expertise and experience to manage all your electrical needs.
Here is a closer look at some of the services we offer:
General Electrical Services: Our general electrical services include repairs, installations, and upgrades. Our satisfied customers highly recommend our team of skilled electricians, and we are confident that you will be pleased with the quality of our work.
Ceiling Fan Installation & Repair: Proper installation and maintenance of ceiling fans can make a significant difference to your comfort level, especially during hot summers. Let us handle installing and repairing your ceiling fans so you can stay comfortable all year round.
Commercial Electrical Services: We offer various commercial electrical services tailored to meet the unique needs of businesses in the Clifton Park area. Our services include indoor and outdoor lighting, generator installation and service, and much more.
Electric Vehicle Chargers: With electric vehicles becoming increasingly popular, having a dependable EV charger is more important than ever.
Electrical Panel Installation & Repair: Your electrical panel is the heart of your electrical system and needs to function properly for your safety. We offer installation and repair services to keep your panel in top shape.
Emergency Electrical Services: Electrical emergencies can happen anytime, so we offer 24/7 emergency electrical services. Whether it is a power outage or an electrical fire, we are here to help.
Generator Installation & Service: Generators are a great way to ensure you never lose power during an outage. We offer installation and service for various generators to meet your needs.
Indoor and Outdoor Lighting Services: Proper lighting can make a big difference in the comfort and functionality of your home or business. We offer various indoor and outdoor lighting services, including installation and repair.
Outlets & Switches: If you are experiencing problems with your outlets and switches, we are here to help. Our team of skilled electricians can diagnose and repair any issues to keep your electrical system running smoothly.
Pool & Hot Tub Electrical: Your backyard oasis should be safe and enjoyable. We offer pool and hot tub electrical services to ensure your pool and hot tub function safely and efficiently.
Smoke Detector & Fire Alarm Installation: Smoke detectors and fire alarms are critical for keeping you and your loved ones safe. We offer installation services to ensure that your home or business is equipped with the best safety measures.
Wiring & Rewiring: Whether you need to upgrade your wiring or replace outdated electrical systems, we have the expertise and experience to do the job correctly.
Flexible Financing Options & Comprehensive Assessments
At JME Electric, we understand the stress and anxiety of unexpected electrical repairs. We offer flexible financing options to help you manage the cost of our services. Everyone should have access to safe and reliable electrical systems, and we are committed to making that possible for our valued customers.
While we do not offer a free estimate policy, our full electrical system assessment provides much more value than a simple estimate. Our skilled electricians take the time to thoroughly evaluate your electrical systems and identify any potential issues that may require attention. This allows us to provide you with a comprehensive service plan that addresses all your needs and ensures that your electrical systems function safely and efficiently.
Don't let electrical issues disrupt your life. Contact JME Electric today at (518) 430-5025 and experience the difference our high-quality services can make for you!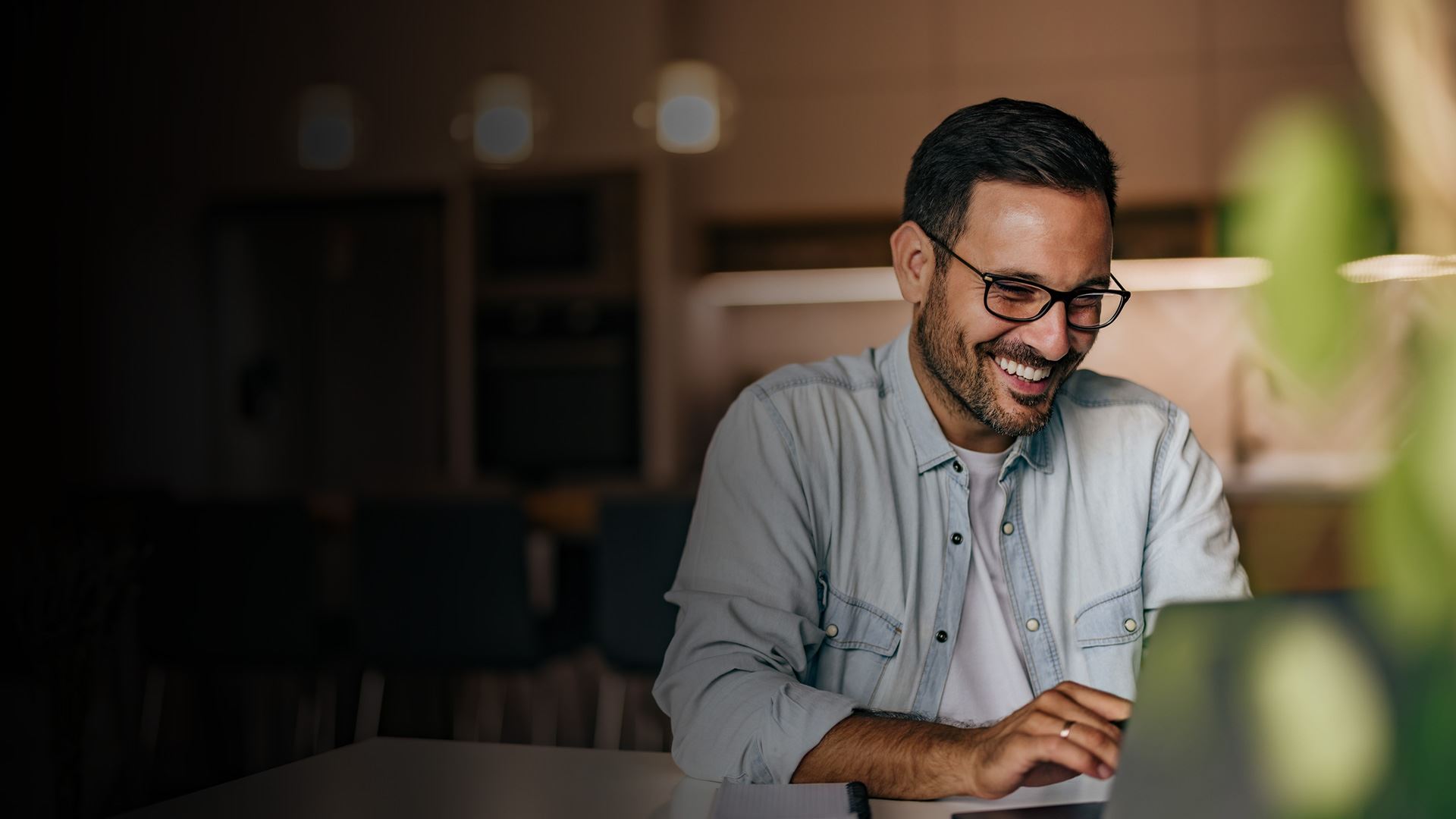 Customer Reviews
"I needed a new panel installed to the second floor apartment and re wiring in the entire bathroom according to code by a certified electrician. JME was up for the job and had great communication. When I had questions Jake took the time to thoroughly explain things to me which I greatly appreciated. JME was professional and did everything I hired them for within a timely manner. Would definitely recommend!" - Happy Customer
Why Choose JME Electric?
What Makes Us Different
Experienced Electricians

Our experienced electricians have successfully handled hundreds of jobs, giving them the expertise to tackle any electrical issue with precision and confidence, ensuring your satisfaction and safety.

Top-Notch Customer Service

We are committed to delivering great customer service with integrity, ensuring that our customers receive the best possible experience with honest communication.

Full Electrical System Assessment Provided With Every Service

At JME Electric we want to give every customer the peace of mind knowing their home is safe and reliable. This is why we conduct a free full electrical system assessment with every service we provide.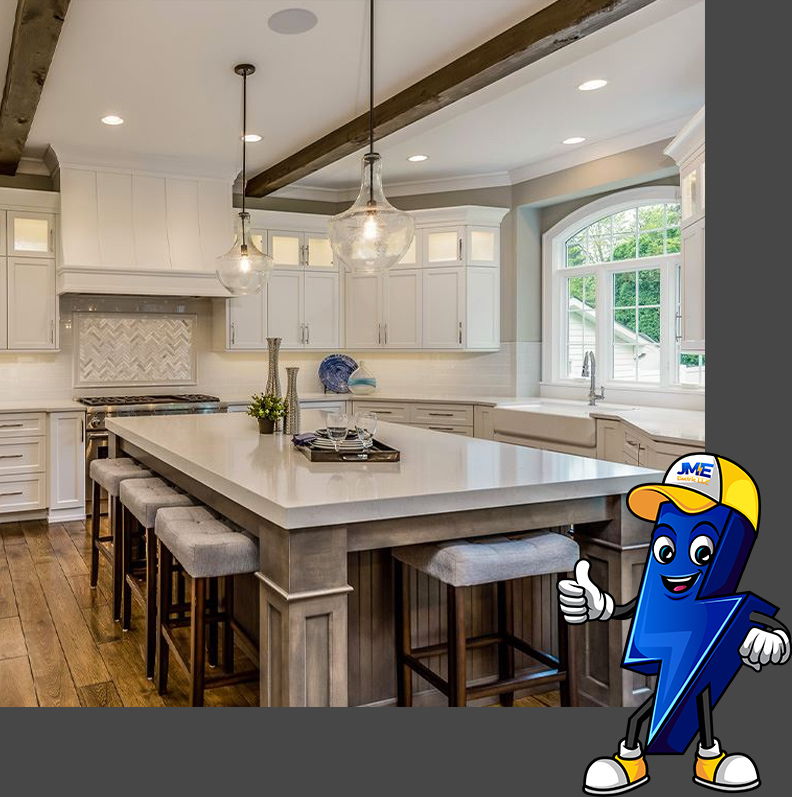 Let Us Help You With Your Electrical Project Today
We won't leave you in the dark! We pride ourselves on delivering reliable, quality service with honesty and transparency.